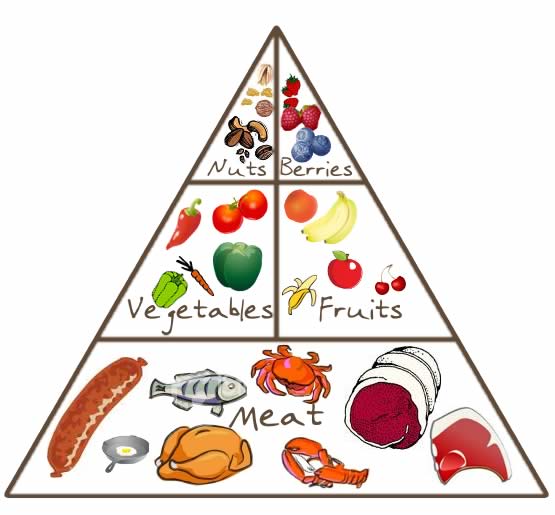 Starting in 2013 along with all the other changes I am hoping to make, I will be beginning a paleo diet! There are a lot of things for me to still learn, but overall I feel like this will be my biggest challenge. I am a little worried about how hard it will be since I am already gluten and dairy free. But I also ask myself, "How hard could it be?" It's just basically eating the same natural foods we should be eating in the first place! There are a lot of reasons and benefits that caused me to think of possibly going paleo, so here are just some of them.
Reasons I want to make this change:
1. My biggest reason is I still have digestive problems
I have been trying to figure it out forever, removing dairy and gluten has definitely helped, but there is still something wrong that I am eating every day..hopefully this can be the solution.
2. I've heard nothing but great things about it
All I hear from people is how rejuvenated they feel after making this life changing decision to their diet and how much it is worth it. Could it really be true?
3. It will force me to eat natural
Right now I try to eat natural as much as I can, every once in a while I bake a tons of gluten-free stuff which obviously isn't the healthiest thing. Maybe eating just natural foods will help too!
4. No more dissecting food labels
Think about it, how annoying is it being gluten-free and having to read and dissect a food label just to make sure you don't get glutened? And that's not even guaranteeing the fact that there may be cross contamination or not. If I went Paleo, this would no longer be a hassle!
5. It will help with my Chronic Adrenal Disorder
With my rare type of disorder, I am always researching and trying to find ways to help make my life better. One major thing I found was that going back to the caveman diet (a.k.a. Paleo Diet) greatly improves my overall Adrenal health making me realize that obviously this diet is the right thing to do. If you would like to read about what my Chronic Adrenal Disorder is you can Read Here.
Questions for you!
(Comment below..)
1.
So, have you tried the Paleo diet? If so how has it benefited you and what is the #1 thing you thing you like about it?
2.
If you haven't tried it what is the main reason you haven't tried it so far?
3.
If you could give 1 tip for first starting a Paleo diet, what would it be?